RPower - About Us - Left Menu
RPower - About Us - Environmental Initiatives
Home - About Us - Environmental Initiatives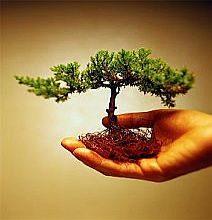 Reliance Power strives to preserve and uphold natural resources and reduce the environmental impact of its products and services throughout their lifecycle in order to be a responsible corporate citizen
The guiding principle for our environmental initiatives is the 5Rs: Reduce, Reuse, Recycle, Renew and Respect.
The imperative is to use natural resources efficiently to leave a minimal carbon footprint and impact on biodiversity. Reliance Power strives to develop and promote processes and newer technologies to make all our products and services environmentally responsible. Employees, the supply chain and other stakeholders are sensitized through personal interactions and other channels of effective communication. Initiatives can be measured through resource savings in all cases. The company aims to engage with government and non-government agencies to promote conservation.
Environmental initiatives for Reliance Power townships
Strategies are in place for sustainable township development in various sites of Reliance Power by designing structures with minimum disturbance to the topography and ecology. The various steps towards building an eco-friendly composition are:
In the township phase I of all sites, the construction, hostel and housing blocks modified to accommodate and preserve existing big trees.
Rainwater harvesting has been made mandatory for all sites.
Solar heating for public buildings
Use of energy efficient building material
Minimum day lighting arrangements for over 75% of the area
Energy efficient electric fixtures within minimum 3 star BEE rating
Water efficient plumbing fixtures
Use of lead free paints
Treatment of sewage water and reuse for landscape and irrigation purposes
Use of Green Technology
Reliance Power believes in using the best technology for all its businesses to lessen the environmental impact. The company would be using super-critical technology and ultra super-critical technology that enables better combustion of coal and thereby reducing the emission levels apart from the Flue Gas-De-sulphurisation plant that reduces sulphur dioxide emissions in flue gas. For some sites of Reliance Power, we would be using imported coal with low ash content. Moreover to limit ground level concentration of pollutants,the chimneys are being made taller at all our plant sites.
Apart from using major breakthrough technologies and initiatives, Reliance Power has been very keen on ensuring optimum utilization of the resources.
Of the 4000 acres of the land available with the company towards building of the power plant, we are striving to build our plants within minimum possible use of land using compact designs and creating more capacity within the existing sites. The rest of the land resource is utilized for strengthening the green belt around the plants.We therefore ensure that we are 'building a power plant in a forest'. Water being another of the precious natural resource, Reliance Power endeavors that in all our plant sites the design and the technology will use only minimum required amount of water and further employ 100 per cent recycling too.
The company is also involved in implementing green steps like the fly-ash collected from the plants which is further recycled for use by using it in manufacture of concrete bricks.Events and days of ecological importance are celebrated to raise awareness for conservation of natural resource. Environmental sanitation with special emphasis on solid waste management, waste segregation and vermin-composting is practiced at site locations.